Since we're in the education sector, we hear a lot of myths about test prep courses that simply aren't true. In this post, we give our take on debunking three of these myths!
1. Test prep courses are too expensive
Here's where online test prep comes into the picture – online classes are typically more affordable than the traditional classroom experience, but online prep with Magoosh is just as effective. You don't need expensive test prep classes or private tutors to perform your best. Here at Magoosh, we're committed to making high-quality educational resources available to students at a great value.
2. Courses are only for students with really low scores
You might believe that test prep courses are only for students who scored really low on their baseline practice tests. If you think a course won't help you because you're already a mid-to-high-scoring student, think again! The purpose of a test prep course is to help you maximize your performance, no matter what your current level of knowledge or preparation is.
In other words, a course can help you take your performance to the next level. That means we can move your score from the "decent" range to the "great" range, and from the "great" range to the "outstanding" range. If your baseline score is already high, it can actually be more difficult for you to see improvement. By taking a course, you'll ensure you have the right tools and assistance to get to the next score range.
3. Courses are the ticket to a high score
Have you ever heard of someone who signed up for a course, but never showed up to classes or did the homework? What do you think that person's performance in the class looked like? (Yeah, we can't imagine it would have been too great.)
Test prep is no different. Simply signing up for a test prep course is not the ticket to a high score. You'll still need to commit the time, energy, and motivation it will take to get the most out of the resources a class provides.
At Magoosh, we create study plans and guide students through their test prep journeys with written explanations, video explanations, tutorials, and help from our resident Test Prep Experts. While we offer these resources to every Magoosh student, it's up to you to take advantage of them!
---
About the Author: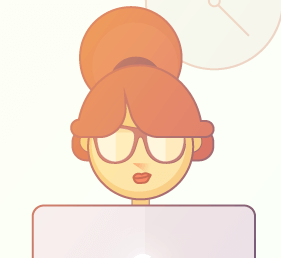 Catherine supports Magoosh's future grad school students by unlocking tricks of the test prep and application trade. Catherine spends her free time checking out local farmer's markets, reading food and lifestyle blogs, and watching Bravo. She is forever in search of the best Mexican and Italian food in any given city.
---